Burde & Co is your competent partner for specialties made of metal
Burde & Co was founded in 1950 as a commercial and industrial agency. Today is Burde & Co specializes in the delivery of metal semi-finished products and metal, customer-specific drawing parts for the metal processing industry. With the headquarters in 1080 Vienna and the office in Ljubljana, the markets of Austria, Slovenia and their southern neighboring countries are looked after. Our technically trained sales team sees itself as ambassadors for our high-quality suppliers and as advisors and advisors to our mostly long-standing customers. Our claim and our goal is to convey the products and innovations of our suppliers to our customers with technical know-how. It is also important to us to bring the requirements of our customers to our suppliers. In this way we support the continuous development of our suppliers, increase the satisfaction of our customers and ensure long-term cooperation.
New challenges from our customers are combined with the competence of our suppliers.
Burde & Co. was founded on 1.10.1950 from Mr. Richard Kurt Burde. At the beginning there are two largely separate divisions, industrial agencies for technical products and distributors for seals for mechanical engineering.
Kurt Burde had contacts to leading, innovative manufacturers in Europe of components and accessories in electronics. The largest customer in the early years is Philips Austria, initially in Vienna, later with its production sites in Klagenfurt and Althofen.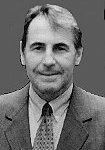 1960 Franz Grimmer (Dkfm. and Dr. of economics) joins the company.
1970 Franz Grimmer takes over Kurt Burde's company and moves to its current location in Vienna Josefstadt. Franz Grimmer expands the company into a successful industrial representation office and a trading company for technical products for industry.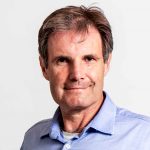 1993 Christian Grimmer (Dipl.-Ing. mechanical engineering) joins Burde and strengthens the industrial agency team. The traditionally good connections to French industry are thus strengthened. In addition to the Austrian market, Christian Grimmer also works on the recently opened markets in the Czech Republic, Slovakia, Slovenia and Hungary.
2000 Christian Grimmer takes over the management of Burde & Co
2001 the office in Slovenia, Ljubljana under the direction of Dipl.-Ing. Peter Burkeljca opened. The Slovenian subsidiary Burde Metall d.o.o. systematically expands customer relationships in Slovenia. At the same time, customer contacts in Croatia, Serbia and other countries in Southeastern Europe are being successfully developed.
2003 DI Walter Findl, materials engineer studied in Leoben, strengthened the team in Vienna.
2006 Burde begins building supplier relationships in northern Italy for steel and custom steel components.
2011 develops Burde & Co technical solutions for customers, has these manufactured by its partners and delivers under its own name. The objective is the further development of existing products with the aim of improving the product properties.
2011 till 2020 the product range is expanded by taking over new agencies from France, Germany, Switzerland and Italy. Offering complementary products and technologies offers our suppliers better market access and our customers an expanded range from a single source.
2020 Burde & Co ISO 9001 certified.
Our mission for 70 years:

We bring the innovations of our suppliers to our customers and thus support the constant further development of their products.