Representation in Austria since 2011
Burde & CO GmbH
Phone: +43 – 1 – 4023973 – 0
Email: service@burdeco.com
MIM procedure
The MIM procedure combines the classic powder metal sintering technology with injection molding technology from plastics technology.
The finest metal powders are mixed with an organic binder system and processed into an injection-moldable mass.
Subsequent processing takes place in slightly modified injection molding machines into so-called "green parts" = handleable, dimensionally stable parts, but with low strength; these parts are approximately 18% larger than the finished product.
After demoulding, the parts are again debound. This takes place in a chemical and a thermal step. Then there is a porous part ("blueing") with relatively low strength.
The complete conversion into a body with comparable properties of a metal body machined from solid takes place in the final sintering process at temperatures close to the melting point. The diffusion processes that take place lead to a dense metallic body. The associated loss of volume is significantly higher than in plastics processing and is taken into account accordingly in the design.
In many cases, the parts produced in this way do not require any post-processing. If necessary, all conventional methods can be used (grinding, drilling, coating, electroplating, hardening, etc.).
Applications
Automotive industry
Medical technology
Connection technology
Precision engineering industry
Military technology
Power tools
Lock technology
Telecommunications
Advantages
Production of complex geometries (holes, undercuts, gears, grooves)
Manufacture of thin-walled components
very high dimensional accuracy
high temperature resistance
MIM – classic puller metallurgy
higher density
better mechanical properties
Possibility of complex geometries
MIM – fine casting
usually no post-processing
better tolerances
Production of complex geometries
MIM - fair construction
wall thickness as uniform as possible
avoid wall thickness jumps
radii at transitions
straight bearing surfaces for sintering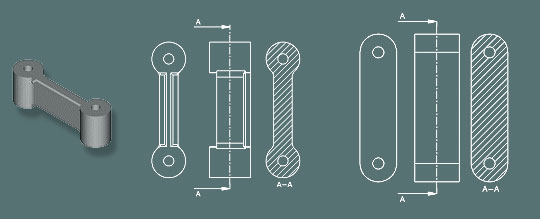 Alloyed steels
Material
Nr.
Steel type
Composition (wt%)
C
Si
Ni
Cr
Fe
Other
S 6-5-2
1.3343
high speed steel
0.95 – 1.10
<0.45
–
3.80 – 4.50
bal.
W, Mo, V
AISI 4340
1.6565
tempered steel
0.38-0.44
<0.35
1.65-2.00
0.7-0.9
bal.
Mo, Mn
Properties (sintered)
Material
Nr.
sintered density
[g/cm3]
Rp0.2
[MPa]
Rm
[MPa]
A
[%]
hardness
S 6-5-2
1.3343
8.0
AISI 4340
1.6565
7.4
>500
>900
ca. 9
ca. 150 HV1
Steels stainless
Material

Nr.

Steel type
Composition (wt%)
C
Si
Ni
Cr
Fe

Other

AISI 17/4 PH

1.4542
1.4548

precipitation hardening
steel
<0.03
<1.00
3.0 – 5.0
15.5-17.5
bal.

Cu, Nb+Ta

AISI 316L

1.4404
1.4435

Stainless steel
<0.03
<1.00
10.0 – 14.0
16.0-18.0
bal.

Cu,Nb
Properties (sintered):
Material

Nr.

sintered density [g/cm3]
Rp0.2
[MPa]
Rm
[MPa]
A
[%]

hardness

ISI 17/4 PH

1.4542

>7.6 (>97.5%)
ca. 700
ca. 820
ca. 10

ca. 300 HV10

AISI 316L

1.4404

>7.6 (>97.5%)
ca.150
ca. 480
ca. 55

ca. 120 HV1
FeNi alloys
Material

Nr.

Steel type
Composition (wt%)
C
Si
Ni
Cr
Fe

Other

FeNi2

–

sintered steel
<0.01
<0.20
2
–
bal.

–

FeNi7

–

sintered steel
<0.01
<0.20
7
–
bal.

–

FeNi36

1.3912

sintered steel
0.01
<0.20
36
–
bal.

–

FeNi42

1.3917

sintered steel
0.01
<0.20
42
–
bal.

–

F15

1.3981

sintered steel
0.01
<0.20
31
–
bal.

15% Co
Properties (sintered):
Material

Nr.

sintered density
[g/cm3]
Rp0.2
[MPa]
Rm
[MPa]
A
[%]

hardness

FeNi2

–

>7.8 (>98%)
200
350
ca. 26

ca. 150 HV1

FeNi7

–

>7.8 (>98%)
290
430
ca. 26

ca. 150 HV1

FeNi36

1.3912

>7.8 (>98%)
310
480
ca. 30

ca. 140 HV1

FeNi42

1.3917

>7.8 (>98%)
300
500
ca. 30

ca. 140 HV1

F15

1.3981

>7.9(>98%)
380
540
ca. 30

ca. 160 HV1